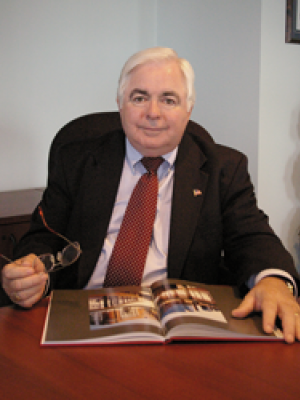 Thomas L. Condon, CPA, PFS
Founder/Financial Planner/Financial Manager
With over forty years as the principal in a successful accounting practice, Tom has extensive experience advising clients on building businesses and growing personal wealth. He has made a significant impact on his clients' lives over the years by understanding their needs and always placing their interests first. Through his public accounting practice, he recognized that clients needed someone they can trust in building, preserving, and transferring wealth.
Thus, the founding of Condon Wealth Management became a continuation of his passion for helping clients' achieve and maintain financial wellbeing. Being uniquely qualified in understanding the tax impacts of all financial decisions, Tom provides great perspective in helping clients achieve their financial goals.
Tom holds a bachelors degree in Accounting from Bentley University and is a CPA. In 2001 he received the Personal Financial Specialist designation from The American Institute of Certified Public Accountants.  Tom has been an active community member throughout his life.  Tom is an avid golfer and member of the Plymouth Country Club.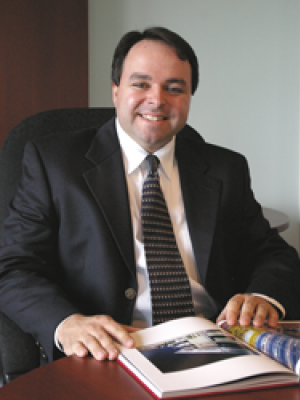 Sean M. Condon, CFP®
Financial Planner, President/CEO
Sean is a CERTIFIED FINANCIAL PLANNERTM practitioner.  His primary responsibilities for the firm include Financial Planning, Risk Management, and Portfolio Design and Monitoring.  Sean is instrumental in the day to day operations of Condon Wealth Management and serves as a direct contact for many of our clients.
Sean holds a Bachelor's of Science degree in Business Management from Babson College.  He has a Master's degree in Business Administration, concentrating in Finance and Investments, from the F.W. Olin Graduate School of Business at Babson College.  Sean also completed a certificate program in Financial Planning at Boston University's center for professional education.
Sean played professional ice hockey for the Tulsa Oilers of the Central Hockey League.  He was named two times MVP of the Babson College Hockey team and was 1st Team All-New England. Sean was also a member of Babson's nationally ranked varsity golf team.  Sean is an avid golfer and member of the Plymouth Country Club.
Paul J. Harney
508.746.7763 extension 140
Paul Harney is a Financial Advisor focused on the retirement planning needs of small to medium-sized businesses with special attention to the unique needs of physicians.  He finds it gratifying to serve his clients from an independent fee-based firm where his clients' needs always come first.  His goal is to provide customized portfolio design and implementation with "world class" service.  By utilizing a holistic approach to planning, clients can coordinate and integrate their risk mitigation, savings, and growth strategies.  "Your money works best when it works together", which is why account consolidation becomes vital to the planning process, and peace of mind.
Paul trained at Merrill Lynch and New England Financial.  Prior to working in personal finance, Mr. Harney had a 9-year career with the Warren Group in Boston where he was Vice President of National Data Licensing.  He began his financial career as a real estate appraiser. 
In 2013 Mr. Harney was ordained a Permanent Deacon in the Diocese of Fall River and serves the Parishes of Saint Anthony's in East Falmouth, and Christ the King in Mashpee. 
"Helping you to plan for retirement...and beyond."